Website à la photobook
Simplest, versatile portfolio website for photographers and artists.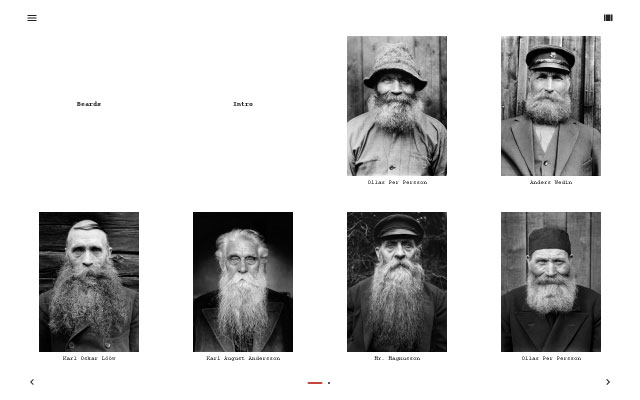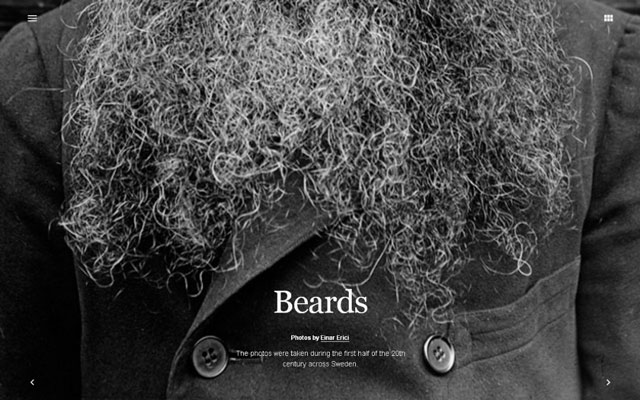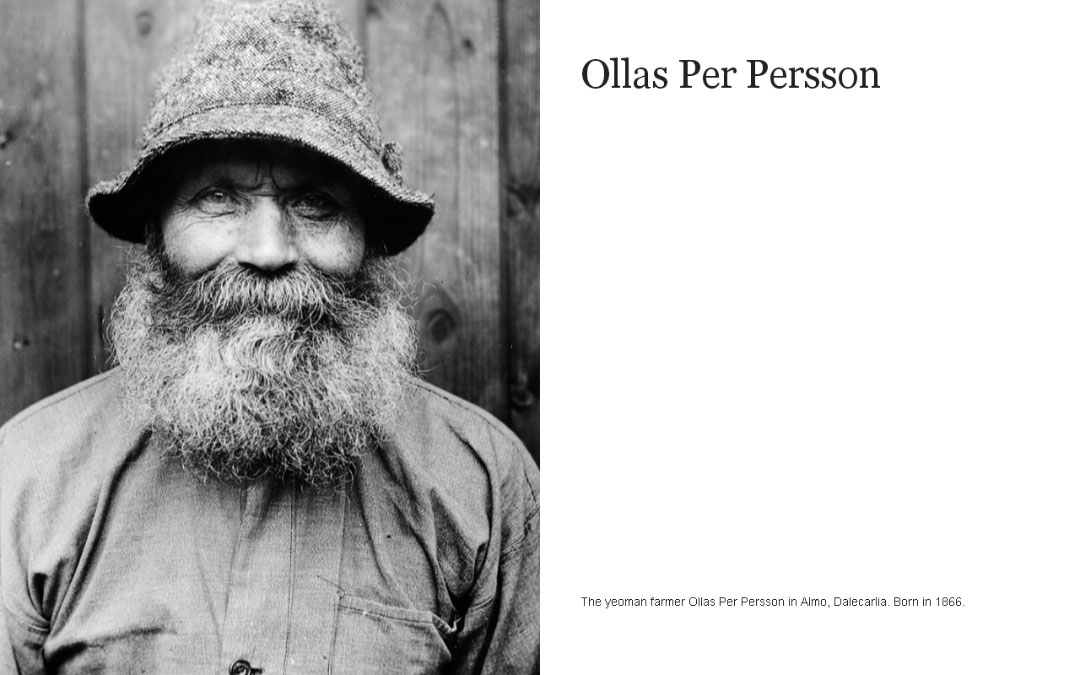 Foliodot

website starter template


lets you create rich photobook
experience using simplest html markup.

Visual artists, photographers particularly, may appreciate photo book layout likeness and aesthetic simplicity of foliodot web pages.

Foliodot offers number of features, like pages, thumbnails or transitions, specially designed for narrative projects, right out of the box.

Use foliodot for photography portfolio or photo book promo website. Create photo essays or showcase narrative projects using simplest html markup.
Inner pages

Foliodot use concept of pages as content units. Main html content of each web page is converted to sequence of inner pages, linked with transitions and grouped in project/thumbnails sections. This is automatic process yet number of configuration options are available.
Hint: You are looking at the inner page right now.
Go to next page or see more foliodot examples.
Aesthetic simplicity
Embrace clarity. Space. Focus. No decorations. Minimal distractions. As little design as possible.
More features
Optional section for secondary content. Set sidebar align, initial visibility or keep default options.
Dropdown widget
Use <nav> element, insert menu items and template engine will convert it to drop-down menu.
User interface
Buttons, pagination, enumeration are auto-generated by foliodot engine yet fully customizable.
Keyboard shortcuts
Customizable keyboard shortcuts. Define global or per page shortcuts with <kbd> tag.
API
Use simple JS api for custom inner-page navigation: next(), prev(), first(), last(), goto(), toggle()
History & Hash
Easily share or bookmark any inner page with custom url hash. Use hashes with links for inner page navigation.
Utilities
CSS, layout, skin and selectors utilities lets you customize look & feel of complete foliodot web page.
Configuration
Global & local settings are available for complete control of template engine functionality.
Old school
Plain HTML, CSS & JS. No database. No setup. No CMS. Works out of the box. Creating a website can be fun again.
Designed for simplicity — built for makers. New old school is plain HTML, CSS and JS. No database. No local server. No setup. No CMS. No build tools. Works out of the box. Minimal input. Your content, on your website, in your control. For better, simpler web.
— Foliodot Manifesto
$49
Foliodot single website license
+ email support from author
+ lifetime updates
Buy
Questions
Why do I need license?
License grants you usage of Foliodot template on live website, email support and free updates. Read end user license agreement.
How licensing work?
With each purchase you will receive unique license key to activate your foliodot license for desired website. After activating license you can use Foliodot on live website.
How can I pay?
We accept all major credit cards, debit cards and PayPal. All payments are handled through our authorized retailer FastSpring.com
How do you handle VAT?
Our authorized retailer collect and handle taxes for all payments. For more info visit http://www.fastspring.com/vat
Do you issue refunds?
No. All payments are final. Please try fully functional trial template to make sure that Foliodot meets your needs before placing an order.
I need more info!
Let us know how can we help. Here is our email:
OK, I got it
Newsletter*
Latest foliodot news & offers:

*No spam, ever! Privacy policy

@folio

dot
News, links, tips & tricks on twitter.
Click or just type "dot", make our day :]